BABC NETWORK EVENT: STIR Panel – The Enduring Power of Inclusive Partnerships For Mentors, Sponsors and Protégés 
July 14, 2020 @ 9:00 am

-

10:00 am
Hosted by: BAB London
STIR Panel – The Enduring Power of Inclusive Partnerships For Mentors, Sponsors and Protégés 
Tuesday, July 14th, 2020
2.00 – 3.00 pm BST
9.00 – 10.00 am EDT  
When paving the path to promotion all business leaders should consider how to create partnerships and invest in two-way alliances – after all, its rewarding in its own right.
Economist and award-winning author Sylvia Ann Hewlett will lead a discussion on the enduring power of inclusive partnerships in the workplace, the value of sponsorship and how this has changed in the remote working environment. She will also discuss the impact of the #MeToo movement, the affect this has had on these relationships and how sexual misconduct is addressed in the workplace.
Sylvia has published books and articles on talent innovation and has written a playbook for anyone wanting to be a sponsor or protégé, to help ignite ambition, map out the deliverables, and encourage us all to leverage talent to expand our influence and grow your capabilities wherever you are in your career.
The Sponsor Effect – How to be a Better Leader by Investing in Others
#MeToo in the Corporate World – Power, Privilege and The Path Forward
The Panel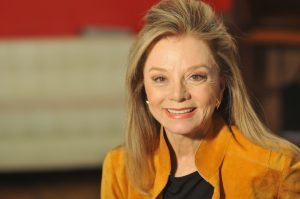 Sylvia Ann Hewlett, Economist and CEO of Hewlett Consulting Partners
Sylvia Ann Hewlett is an economist and the CEO of Hewlett Consulting Partners, as well as the founder and chair emeritus of the Center for Talent Innovation. She is the award-winning author of fourteen critically acclaimed books, including When the Bough Breaks (Robert F. Kennedy Memorial Book Award Winner), Executive Presence (Amazon Best Book of the Month), and The Sponsor Effect (Financial Times Business Book of the Month). Hewlett has taught at Columbia and Princeton universities and has appeared on 60 Minutes, Morning Joe, Today, and Saturday Night Live. A graduate of Cambridge University, she won a Kennedy Scholarship to Harvard University and earned her PhD at London University. She lives with her family in New York City.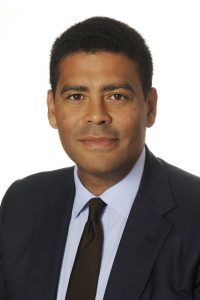 Tom Shropshire, Partner, Global U.S. Practice Head, London / New York, Linklaters
Tom is the Global Head of our U.S. Practice and a corporate partner based in New York and London. Tom acts as a lead U.S. advisor on some of the market's most high-profile and complex M&A and equity capital markets transactions in the U.S., Europe and South Africa.
Tom is one of the architects and currently the Co-Head of the firm's Risk and Resilience team, a global, multi-disciplinary team that helps our clients to effectively address the increasing risk, regulatory and governance challenges they face in their businesses.
Tom provides US corporate law and SEC-reporting advice to some of the firm's largest clients. He has also worked alongside clients to help them implement their corporate sustainability strategies.
Tom has advised on transactions with a combined value of more than US$500bn. These deals include some of the market's most complex and pioneering. In addition, Tom has led a number of internal investigations and governance reviews for clients around the world.

Dr Heather Melville OBE CMMI, Director, People Networks & Client Relationship Programmes, PwC
Heather Melville, OBE is a thought-leader on leadership, an innovator in business and has a notable track record of delivering strong financial performance, building high performing inclusive teams across both financial and professional services.
This year Heather celebrates a 40 career in the city, having established a purpose, values-driven reputation, together with a gentle, focused yet persuasive style, that is known for helping both Individuals and businesses to be successful.
Her newly appointed role as Director and Head of Client Experience for PwC UK, sees Heather leading a dynamic team of Data Scientists, established Marketers and client feedback specialists Client Relationship programmes (specifically designed for our CSuiteclients) who are clearly focused on delivering an exemplary single experience for our 65k clients and 22k employees, every time they engage with PwC.
As well as the above, Heather continues to support the development of BAME talent, from The early school right through to that first role they may have secured in the corporate workplace .
In 2018 Heather delivered a series of Black led thought-leadership forums, with the support of the Group CEO to address the lack of Black talent being pulled through into leadership roles.
Heather presented the board directly with bios of BAME employees, which last year resulted in 2 promotions. It's spheres of influence like this that start to make a difference with the number of black employees who get the opportunity to shine and excel in their careers.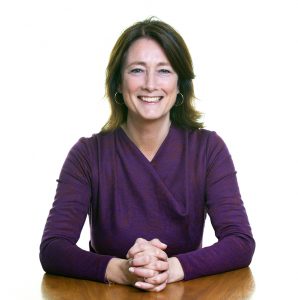 Fiona Cannon OBE, Group Sustainable Business Director, Lloyds Banking Group.
Her accountabilities include the development of the Group's environmental sustainability strategy; oversight of the Lloyds Banking Group Foundations, which has donated £70m to small charities across the UK over the last four years; development and implementation of the ethical business and inclusion and diversity strategies.
Fiona is also currently Director of the Agile Future Forum; an alliance of 33 UK FTSE 100 chief executives supporting UK businesses to become more agile. She is the author of the Agility Mindset published in January 2017.
Under Fiona's leadership, LBG became the first FTSE 100 company to launch a public goal to increase the number of senior women to 40% by 2020. LBG was also named top employer in Stonewall Index in 2017; Best Bank in the World in the 2017, Euromoney Awards for Excellence; Top Employer Working Families.
From the early 1990's, Fiona has held a number of public positions and external appointments which have included: Non-executive Director of the Government Equalities Office Board; Deputy Chair of the Equal Opportunities Commission; Chair, Women's Justice Taskforce and founder and Chair of Employers for Work-Life Balance and Employers for Childcare.
Most recently, Fiona has been appointed to the steering group of the Hampton Alexander Review to increase the number of female leaders on UK FTSE 350 Boards and Executive Committees. This review follows on from the Davies Review of women on Boards.
Fiona was awarded an OBE in the 2011 New Year's Honours List for services to equal opportunities.
BAB Host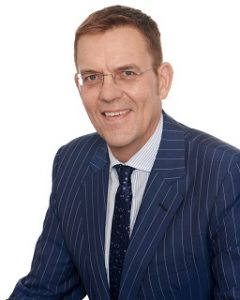 Duncan Edwards, CEO, BritishAmerican Business
Duncan Edwards is the chief executive of BritishAmerican Business, the leading transatlantic trade organization of some 450 companies, which has an ongoing mission to support policies which protect and enhance the environment for trade and investment in, and between, the USA and the UK.  He is a regular contributor to policy debates and is a frequent media commentator on US UK relations.
Prior to this, Duncan Edwards spent over 30 years as a media executive in London and New York of which 27 years were spent at the Hearst Corporation.  His most recent role at Hearst was president and ceo of the international magazine and digital media company, a business with activities in more than 60 countries which he led to record levels through acquisition and organic growth.
A British citizen, he currently lives in New York and Connecticut where he can often be found on long runs in the hills.